If You're in a Shopping Mood, you Can Pre-Order this Book (in Which I Just Happen to Have an Essay)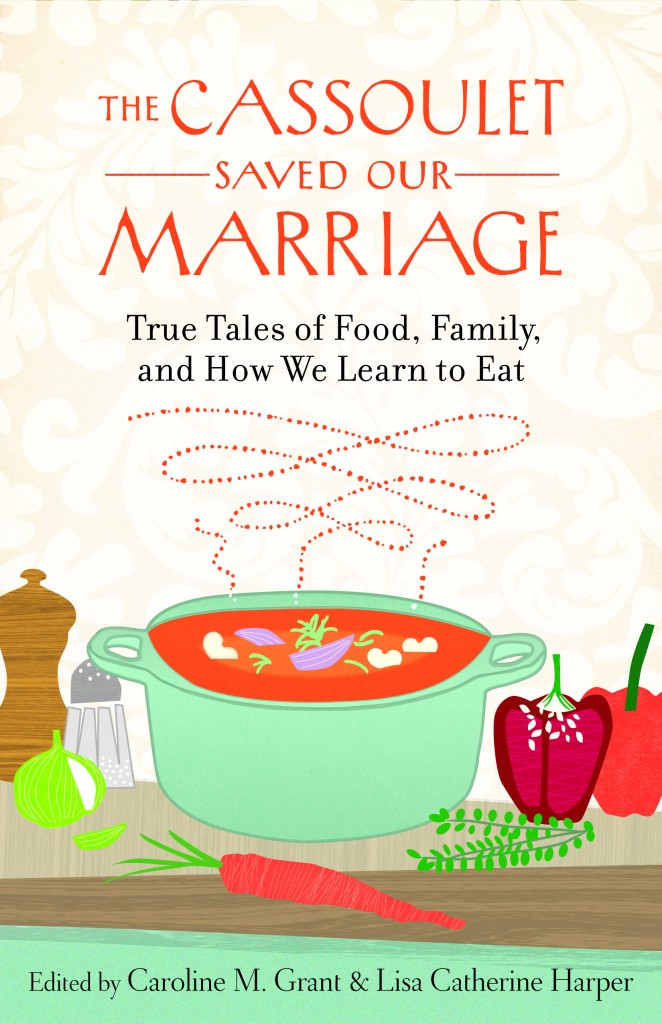 Last year, just as I was fixing to prepare my very first Thanksgiving dinner, the lovely people Lisa Catherine Harper and Caroline Grant asked me if I would like to write a piece about "mindful eating" for a book of essays they were editing. I said I wasn't sure what about the mindful eating part, exactly, but I would be happy to write about the way my dead dad was haunting me as I obsessed about cooking my turkey.
So my essay, "Food of the Gods, with a Recipe for Mystical Gravy" is coming out in March. The name of the book is The Cassoulet Saved Our Marriage: True Tales of Food, Family, and How We Learn to Eat. It is edited by Carline M. Grant and Lisa Catherine Harper (Roost Books, March 2013).
You can buy it here:
http://www.randomhouse.com/book/218253/the-cassoulet-saved-our-marriage-
http://www.roostbooks.com/the-cassoulet-saved-our-marriage.html
http://www.powells.com/biblio/62-9781611800142-0
http://www.amazon.com/Cassoulet-Saved-Our-Marriage-Family/dp/1611800145/ref=sr_1_1?s=books&ie=UTF8&qid=1347236446&sr=1-1
I will of course share more about upcoming readings and other events as they start cooking, (so to speak). I would also like to get to know some of the other contributors by inviting them to blog here. So stay tuned!
PS: I am taking the Volvo in for a check-up before the 30 day warranty is up. There is some lurching happening at stop-signs. Fingers crossed God didn't get it wrong.